JTC Machining is a leading CNC auto parts supplier and manufacturer in China. More than twenty years experience providing our customers with a single-stop solution.
JTC Machining provides the top CNC machine services as well as secondary operations for CNC auto part production.
We have strict quality controls on our products to ensure the highest quality and performance.
Contact us today for inquiries!
We'd love to receive your drawing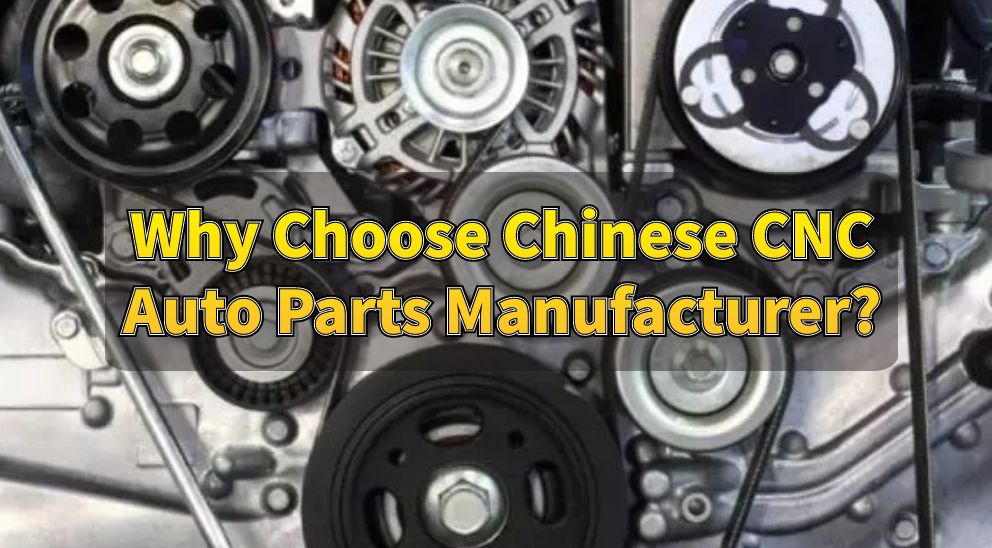 Professional CNC Parts Manufacturing and Supply
At JTC Machining we provide a variety of CNC machines and services for the production of CNC automotive parts. We employ 34 and 5-axis CNC manufacturing to produce. We are also equipped with more than 100 different sets of CNC precision equipment and machines.
The CNC auto parts we manufacture gearboxes, drive axles, starter motors, cylinder head and many more. We ensure that all of the parts we manufacture are built with tight tolerances to +/-0.01mm.
In JTC Machining we offer single-run prototypes as well as large volumes of CNC automotive parts manufacturing. We assure quality and precision when producing CNC auto parts.
Get in touch with us now to discuss your needs!
CNC Auto Parts We Are the Experts
Aluminum Auto Part
The aluminum auto parts provide solid mechanical properties, a smooth surface and a long-lasting service life. A variety of aluminum alloy materials are available to meet your particular requirements.
Auto Stainless Steel Parts
A broad range of custom automobile parts made of stainless steel like springsand brackets and head gaskets, fasteners and more. are made of high-quality stainless steel material. It offers corrosion resistance, durability and polished aesthetic appeal.
CNC Machine Machining Auto Parts
High-quality and efficient parts are possible to make using CNC Machining. This technique helps in the production of precision auto parts, easy or complicated components.
CNC Stainless Steel Auto Parts
The product is made using various kinds of stainless steel like Stainless steel 316L, 304, and 316L. We can make your choice of materials. Auto parts made of CNC-machined stainless steel have been tested to meet different standards like ASTM, DIN, JB, JIS, BS, etc.
CNC Walking Machine Auto Parts
Quality raw materials like making use of brass, aluminum, as well as stainless steel, are utilized to make auto components. These components guarantee high durability, excellent finish, high precision and 0.005mm tolerances.
Steel Zinc Plated Auto Part
Steel zinc-plated auto parts are manufactured with care to improve performance as well as safety and endurance features that can withstand extreme outdoor conditions.
CNC Machining Prototyping for Automotive Industry
CNC machineries are ideal for prototyping and the manufacturing of CNC auto parts used in the automotive industry. CNC machining is a high-quality and efficient prototype CNC auto parts. This method is compatible with a variety of materials. This is why it is utilized to create parts for vehicles.
CNC machining is also employed to design interior car features. The process can also be used to create functional prototypes that are tested for efficiency. In JTC Machining we can provide the top CNC machine services that will satisfy your requirements.
We'd love to receive your drawing
CNC Machined Auto Parts




Automotive CNC Machining is used to aid in the creation of various auto components, such as the following:
Cylinder heads

Cylinder enclosures

Lightings

Gearboxes

Transparent shields

Windows

Parts for exhausts

Bushings

Carburetor housings

Valve retainers

Fluid system components

Suspension components
Benefits that CNC Machining offers Auto Parts
CNC machining is becoming more well-known in the auto sector due to its benefits and advantages. Below are the benefits of CNC manufacturing auto parts:
CNC machining is a great tool for making custom auto parts. It has quick lead times and low production capacity.
CNC machining can speed up production process while also making it easier to manage. Therefore, automotive engineers are able to concentrate more on design and development.
CNC machining provides tight tolerances for auto parts that are produced. Engines and other components can be manufactured to the specifications established by the automotive industry. This also permits the manufacture of intricate automotive components.
Contact Us Now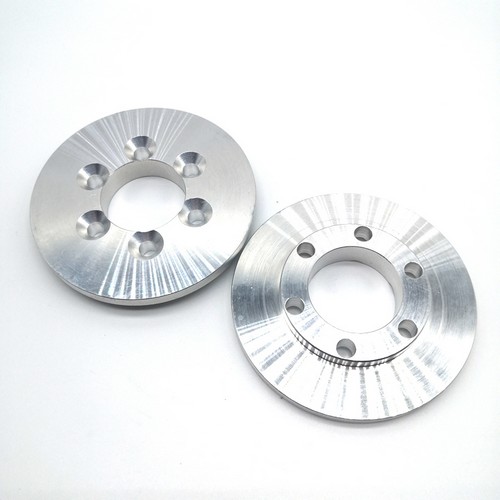 CNC machined Auto Parts Material Selection
CNC machining technology is suited for a variety of materials. This means that JTC Machining is able to make CNC auto parts with these materials
Aluminum alloy

Steel alloy

Steel stainless

Copper

Bronze

Titanium, aswell as more
CNC Auto Parts Feature
Production Speed
CNC machining auto parts offer rapid speed of production, whether in large or medium production. Because CNC Machining is an automated process long-winded and labor-intensive manual processes is eliminated. This results in increasing speed and efficiency of the process of production.
Repetition
The same auto parts may be made multiple times making use of CNC machine. Therefore, massive production of one auto component is possible. CNC processing auto parts for huge quantities is economical.
Accuracy and precision
The majority of Auto parts CNC are produced using +/-0.001 tolerances. Therefore, you can ensure the highest level of accuracy and precision. Be assured that every JTC Machining CNC auto parts can be able to meet the highest standards for the automobile industry.
Customization
CNC auto parts are made to order according to the client's specifications. From the sizes, designs as simple as well as complex, JTC Machining can customize for you. Simply send us your contact information or sketches. Our engineers will take care of your requirements to meet your expectations.
How CNC Auto Parts are Produced?
The process begins with the design of an computer-aided design.
It is basically a code that is fed to CNC machines.
They start working and producing components after this code has been set up.
The code provides drill, mill and turn directions on the material that is being used as raw.
This code is utilized in CNC machines to control the manufacturing process as an order sequence.
This sequence of machine instruction gives the automated system in place.
After that, the machines will continue to work and transform the raw materials into the needed CNC car component.
It does this by removing the material from certain places.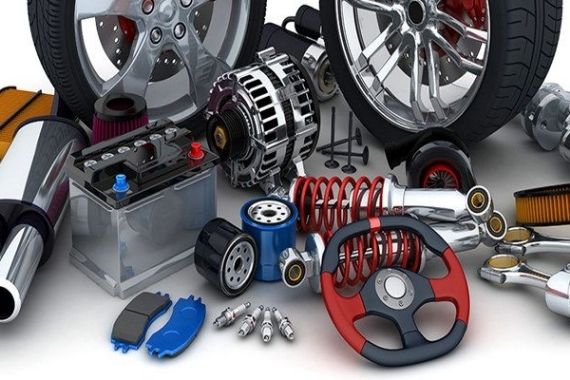 What are the benefits that come with CNC Auto Parts?
Recent years have seen CNC auto parts used in the automotive industry have become in popularity.
A few of the advantages from CNC auto parts include:
Speed in Production
It can provide faster production times than traditional machining , allowing moderate to high rates of production. Certain actions help to speed up and improve the time it takes for machining.
Automatization
It also makes it easier to manage the manufacturing process. This means that employees can spend more time on tasks that involve the design and ingenuity.
Repetability
It assures consistency because it's a computer-controlled process. It is essential in the automotive industry to ensure that parts are precise from various batches.
Specific
It can attain dimensional accuracy on parts that need them. It will be able to achieve the required safety margins for motors as well as other parts that are functional.
Affordability
In the production of large numbers of products, CNC auto parts are employed. CNC automakers are able to meet ever-growing demand for products and markets while also reducing resources.
Modification
It assists the auto industry in the creation of custom-made components. This advantage is due to shorter lead times, either as one-offs or small production numbers.
Modernized development
It manages all manufacturing processes to provide modern results to ensure that employees focus on design and development.
Long-Lasting
Remember the length of time you'd like to for the equipment and parts to last. Auto parts CNC are made according to specifications and are an extremely durable choice.
Its compatibility is Fantastic
It complies with the proper specifications, which increases the chances of compatibility. More compatibility, in final, prolongs the life of your equipment.
What are the different kinds of Auto-CNC Parts that are available?
In addition to its many applications, CNC machining also aids in the manufacture of various automotive parts.
The most notable are:
Panels that are on the inside
It is also used to make internal automotive components , like for example, the dashboard.
It is able to provide the preciseness required to mill screen chassis using the polymers in its raw form.
It guarantees that the cutouts of the instrument panel as well as warning light perfectly align.
Motors to Start
It is a method to make intricate components, like starter motors.
Because of the process's accuracy and complex.
Manufacturers can enhance their product's performance, durability and endurance as well.
Cylinder Heads Cylinder
It safeguards the cylinder of an engine that burns.
This technology is useful for short-run or customized engine models.
They are constructed of an unbreakable block of metal that is a light metal.
Axles used in driving
It is composed from two half axles joined to the vehicle via the steady-speed joint.
The key component makes it possible for the wheel assembly to be swiftly upright and pivot.
The exact auto parts used for the mechanism of drive axles could also be manufactured.
Gearboxes
It's comprised of a range of gear and shaft elements.
It offers high precision and is able to be used in the creation of these parts.
CNC milling and drilling tools can be utilized to finish casting gearbox components.
Individualized Elements
It is a great tool to make custom-designed components, or to make difficult-to-find replacements for components.
CNC Machining aid in the revival of old cars.
They employ reverse engineering techniques together with unique parts.
Others Parts for CNC Auto Parts:
Parts of suspension as well as parts of the exhaust
Rails for the transportation of fuel as well as Pins to support the dowel
The parts of the fluid system as well as the components of a brake
System bushings and other components of an emission system
Covers timing and retainers for valve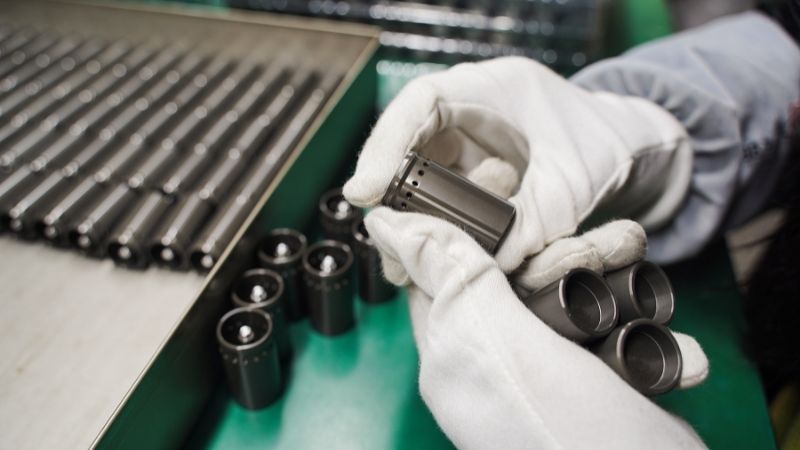 What are the materials used to make CNC Auto Parts?
Different components require different materials, like plastic and metal.
Here are the most commonly employed materials:
Steel Created to ensure optimal machineability.

Stainless Steel- It is able to be processed, but it is not magnetic.

BrassBrass Great strength and is resistant to corrosion and damage.

Aluminum This is produced for machined.

Titanium It has impressive durability and excellent biocompatibility.

PVCPVC It is extremely light and inexpensive.

NylonNylon Great capabilities for machining and is able to withstand high frictions.

Berlin Berlin Mostly like nylon in terms of the machinability.

PTFECan stand up to high impact and has a high degree of durability.
What are the applications to be made CNC Auto Parts?
CNC auto parts can be useful in the automotive industry to create prototypes and for production.
The process is able to provide quality, functional, and functional components in the second case.
Before being put into production, prototypes are tested, and then validated.
The system is suitable to many parts of vehicles due to the variety of materials that are compatible to CNC Machining.
It is also possible to utilize CNC auto parts for displaying the interior design features.
Utilizing this in conjunction with acrylic materials that are explicit such as, for instance, speedy prototyping of lighting components is easy.
It also produces huge functional components for testing used in the development of new car models.
Are CNC Auto Parts Available for Customization?
CNC auto parts offer an array of options for personalized services for many companies across the globe.
It's sure to save time and money , while providing top-quality CNC automobile parts and components that are guaranteed to last for the rest of your life.
CNC Auto Parts are manufactured and designed according to your specifications and are made from the latest industry technology.
What are the processes for finishing used for CNC Auto Parts?
The following finishing procedures are used to produce CNC automobile parts
Electroplating

Beading using glass

Painting

Electro-polishing

Insulation in powder

Mechanical polishing

Soldering
Coating process, as well as the the quality used to produce the desired results and specifications vary depending on the kind of components employed for.
What are the benefits in CNC Auto Parts?
CNC auto parts have a wide variety of features such as the following:
Adjustable

The breaking point is determined prior to the event.

Free from any damage or error

CNC machined and ultra-lightweight

Flexible tool design

A broad range of contemporary color combinations is available

Accuracy of the higher part

Excellent ergonomics

Form has been ergonomically improved

The higher cutting parameters

High-quality material

Costs of labor are reduced and it keeps workers more secure