Why Small Batch CNC Machining at JTC Machining?
JTC Model Technologies Co., Ltd Industrial Group,since established in 2008,has been committed to providing one-stop service to domestic and foreign clients.JTC is a technical innovation enterprise,and has developed into a enterprise with R & D,small batch cnc machining,rapid prototype,mold making,injection molding,sheet metal and metal components making after years of expansion and technological innovation.The total area of our plant is 7,000 square meter,of which Rapid Prototyping Department area is 3,000 square meter,Mold and injection molding department area is 2,000 square meter,Sheet metal department area is 1,000 square meter,Metal components department area is 1,000 square meter.
JTC Industrial Group has 40 sets CNC Machine,5 sets 3D printing/SLA machine,several sets vacuum casting machine,Painting and silk-screen equipment.Also has 5 sets mold making equipment,10 sets injection molding machine,several sets Sheet metal cutting and bending,Stamping equipment.
JTC has nearly 400 industry elite and production staffs,we operate 24/7 to serve our clients. Get a instant cad quote now!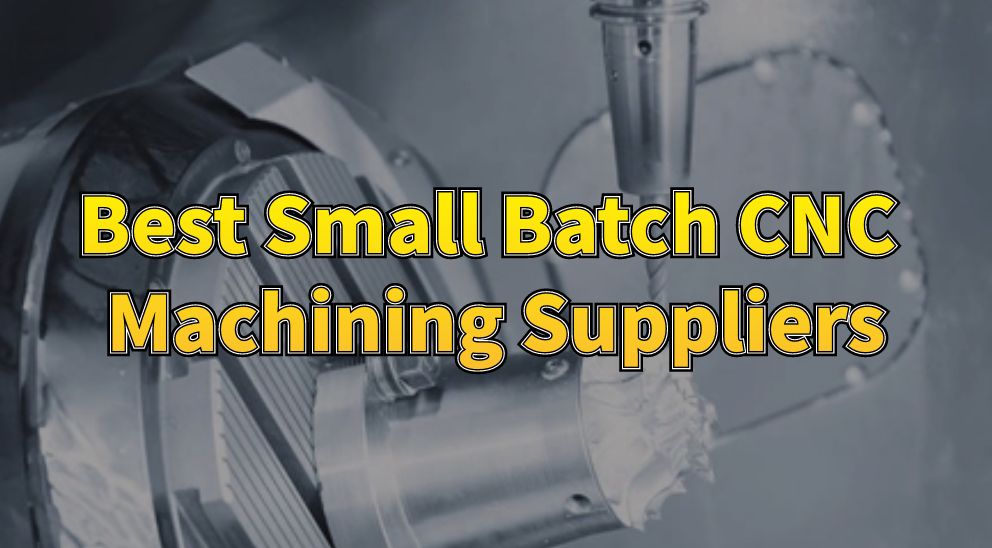 Small Batch CNC Machining Quotation Process
Step 1 Is to provide drawings or samples
Please provide 2D/3D drawings or samples for reference.
Step 2 Confirm the quantity and materials
Confirm material, quantity, post-processing requirements, packaging and transportation specifications.
Step 3 Fax/phone or check online
When we receive your drawings or samples, we will contact you to confirm the details.
Step 4 quote reply
Provide the quotation according to the above information, and enter the trial production stage after confirmation.
In what industries can small batch CNC machining be applied?
1. The automobile industry
The automotive industry is one of the most widely used low-batch CNC machining industries, from research and development to batch generation, small-batch CNC machining has advantages in every link of automobile manufacturing.
In addition, CNC machine tools such as CNC milling machines and CNC lathes are suitable for many different components, from large engine block parts to small gears and panels. These machines are suitable for plastics and metals in the automotive industry.
A single automotive internal combustion engine requires dozens of CNC processes. This includes turning large blocks of metal (usually aluminum) into the engine body, making the cylinders and pistons, and various other parts to create the cylinder assembly in the engine block.
Here are some of the auto parts manufactured using CNC:
Transmission box

shaft

Parts of engine

The valve

Cylinder block block

Instrument panel panel

Gas meter
2. Aviation industry
The aerospace industry and CNC machining go hand in hand. In fact, the requirements of the aerospace industry have played an important role in the development of CNC machining processes. The aerospace industry has focused on finding strong materials to build space equipment and other small parts.
Most of these devices focus on factors such as safety and quality control. Therefore, high precision and small batch CNC machining is an inevitable requirement. Small batch CNC machining is a good complement to the production process vacancy. Some equipment in aerospace that uses CNC technology are:
The wing

The antenna

Landing gear parts

manifold

bushing

Radio frequency suppression material

Electrical connector
3. Marine industry
The Marine industry relies on high quality craftsmanship as it creates water vehicles that can sail around the globe. Large-scale manufacturing processes for boats and other water vehicles need to be automated to meet manufacturing deadlines and quality control. There are tens of thousands of parts for a ship, but not all of them need mass production, and the parts with small individual uses can only be realized through small-batch CNC machining.
CNC milling machines, CNC lathes, and EDM, among other CNC processes, make almost all of the ship's structural components. This includes everything from the hull, which is thought to be the skeleton of the ship, to the interior decoration. Here is a list of some of the components the CNC program makes for the Marine industry:
Construction of deck

Structure of ship

Construction of deck

Accessories and fittings

The ribs

Longitudinal beam
4. Electronics
Like the automotive industry, the electronics industry uses low-volume CNC machining in both the prototyping and production phases. One of the main advantages of small batch CNC machining in electronic products is the ability to handle small scale structures with high consistency.
A prime example of small to medium volume CNC machining of electronic products is the metal alloy casing of Apple products such as the Macbook and iPhone, which are manufactured using CNC milling machines and CNC routers. Small batch CNC machining is not only suitable for the case, but also for the internal components of consumer electronics.
Electronic fuselage

The keys

The shell

semiconductor
5. National defense and military
The requirements of the military and defense industries are similar to those of the aerospace industry. These industries need not simple parts, but complex machinery for the variety of innovative materials and sophisticated equipment they manufacture.
Low-volume CNC machining has a wide range of applications in the military and defense sector, from complex custom designs of weapon airframes to the internal components of missiles. Here are some of the parts made with a small batch CNC manufacturing process:
Main rotor hub

coupler

Seat frames for land and air transport

flip

The flange

Gear driving unit

Component of missile

Parts of helicopter

Ring of fixation

Ammunition lifting assembly
How to calculate the cost of small batch CNC machining?
1. The true cost of CNC processing.
In short, the cost of a small batch CNC machining is any given hourly rate, which averages about £60 / hour. The cost of a small batch CNC machining part is the total cost of raw materials, plus the cost of any special fixtures, plus the man-hours spent processing each part.
It takes years of experience to accurately quote CNC machining parts. There are many factors to consider, each of which has the potential to increase or decrease the cost of machining services.
Following the example of Machining at JTC Machining, give an overview of typical machining processes and how we can help you save money on parts.
Generally speaking, the hourly wage for 3-axis CNC milling in China ranges from RMB200 per hour to RMB600 per hour. In most cases, providers do not disclose their hourly rates to customers.
As the saying goes, you get what you pay for. Slightly higher prices for ISO 9001 certified companies such as JTC Machining reflect the additional quality control checks that each machined part must undergo before being shipped out.
JTC Machining prides itself on its ability to deliver accurate quotes while remaining fair and competitive with its customers. Due to our efficient processing strategy, a recent benchmark test made us cheaper than 92% of our ISO 9001 certified competitors!
2. What are the main factors affecting the price of small batch CNC processing?
The cost of a CNC machining part is really just the sum of the time it takes to make them multiplied by the hourly rate. A greater understanding of all the processes that go into manufacturing will lead to more accurate pricing. These processes include programming, setting up machine tools, deburring, and checking.
Working with a company that really cares about quality and has robust quality assurance processes, such as the JTC Machining, there may be a difference between only 1% of your lots being inspected and 100%. A good example of how you get what you pay for.
There is no doubt that quality is worth the price. If you are willing to place your order with the cheapest supplier you can find, expect the final product you receive to be worth the price.
As a customer, it is beneficial to know what other factors, in addition to the quality control measures already mentioned, affect the price you pay. Listed below, many of these factors are within your control:
ISO 9001 certification - whether your supplier is truly living up to their quality promises

Batch size - do you want 1-off or 1,000-off

Outsourcing - Do you want anodized parts or do you purchase them yourself

Material choice -- Aluminum is much cheaper to process than steel

Geometry - Size, shape, and complexity of parts increase the machining cycle

Lead time - how urgent is your need for the component

Tolerances - Tighter tolerances add higher risk and require additional inspection time

Fixture -- Does your component have a complex profile that requires a custom workpiece fixture solution to hold it in place during machining operations
What materials can CNC machining process?
1. Aluminum
Aluminum alloys are easy to process in large quantities, have a good strength-to-weight ratio and high thermal and electrical conductivity. They are also naturally resistant to corrosion. Aluminum 6061 is a multipurpose aluminum alloy commonly used in CNC machining. It is commonly found in car parts, bicycle parts, sporting goods and other recreational items. This material is highly processable; However, it can be more expensive than other metals and does not withstand well in the presence of salt water or certain chemicals. The 7075 aluminum is an upgrade of the 6061. Ideal for aerospace frames and high performance entertainment equipment, it is the strongest commercial aluminum alloy.
2. Stainless steel
Stainless steel alloys are strong and resistant to deformation, wear and corrosion. 303 stainless steel contains sulfur to improve workability, but this material has many limitations that engineers must keep in mind.
The 303 cannot be cold formed, heat treated or welded. Special attention must be paid to speed/feed and cutter sharpness during CNC manufacturing. That said, the 303 makes excellent nuts, bolts, non-marine grade fittings, shafts and gears.
304 stainless steel is a non-magnetic universal steel used in CNC machining, known for its toughness. It is easy to work and corrosion-resistant like the 303, but weldable. The 304 is ideal for a wide range of consumer and industrial applications, kitchen fittings, water tanks and plumbing, construction, etc. Because of the added molybdenum, 316 stainless steel is more resistant to corrosion than 304 or 303. It is strong, weldable and one of the few Marine grade stainless steels.
Since stainless steel cannot be distinguished by sight alone, engineers should be sure to test raw materials to confirm the properties of the steel they are working with.
3. Carbon steel
Carbon Steel 1045 is a mild steel grade. Manufacturers often use this material for processing because it is cheaper but stronger than most stainless steel. The 1045 is easy to work, weldable, and can be hardened or heat-treated to achieve a variety of hardness.
This material is ideal for making nuts, bolts, gears, shafts, connecting rods and other small, sturdy mechanical parts. The 1045 can also be used in construction applications, but must be finished to prevent rust and corrosion.
4. Titanium
Titanium is known for its high strength, toughness and corrosion resistance and is commonly used to make parts for the most demanding aerospace, military and industrial applications. The material is also biocompatible and suitable for medical device manufacturing.
However, titanium is more expensive than any other commercial form of metal, does not polish well, and is a poor electrical conductor. Engineers should also be aware that titanium is difficult to work with and requires special tools.
5. Nylon
Nylon is a versatile low-friction thermoplastic commonly used as a metal substitute in CNC manufactured parts. The material is hard, strong, resistant to impact and chemical corrosion, but surprisingly resilient. Nylon responds well to additives and fillers, so engineers can manipulate the material to achieve desired properties.
Popular applications of nylon include electrical molding, fuel system components, gears, food packaging, fabrics, etc. However, nylon tends to absorb moisture, which can negatively affect the dimensional stability of components.
Conclusions for Small Batch CNC Machining
After Machining, the small batch CNC machining after JTC Machining is complete. If you are looking for a good small-batch CNC machining supplier, contact our sales representative via email or machining form and we will provide you with the most accurate quotation today.