China is a world leader in CNC machining services. China CNC machining service companies provide services to local and international manufacturing sectors. Product managers choose to work with a Chinese machine shop because it is the most efficient and economical country in terms of production.
This article will explain why outsourcing CNC machining to China is a good idea. We'll also help you to understand the factors that you need to consider before you choose a CNC machining company in China.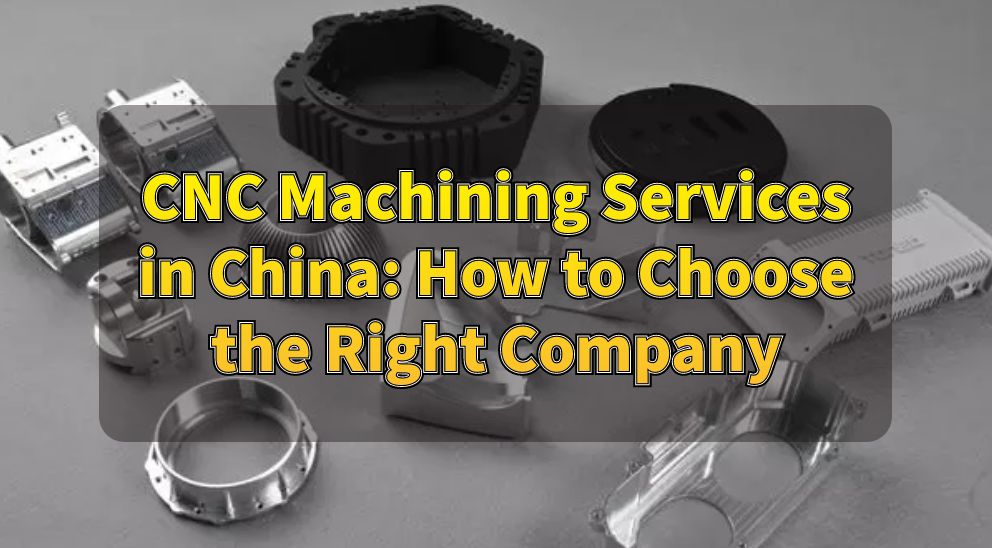 Why do companies outsource their CNC machining needs?
Companies prefer to work with an outside CNC machine shop because they have access to advanced industrial machining technologies. Many third-party CNC machining firms often offer large factory spaces and skilled workers to operate machining machines.
CNC machining involves tools that can take up large areas, require safe factory environments and use large and heavy raw materials. Many companies don't have the resources to build a CNC machining plant in their own facilities. Therefore, they employ the services of external CNC machine shops without investing large capital in expensive hardware.Furthermore, it's difficult to find a skilled machining workforce.
CNC machining projects require a lot of experience and expertise. Complex processes require skilled operators that few companies have. They tend to outsource CNC machining to reduce labor costs and allow them to focus on other areas of the business.
Companies from all over the world have been attracted to China's massive adoption of CNC machining technology. Here are some reasons why you should choose CNC machining services China.
Improved Technologies and Communication
China has a high level of manufacturing. You will receive products of the highest quality because of the high quality of raw materials used and the machining equipment. Moreover, machine shops in China now have better communication which makes it easier to track the status of your machined parts. These factors contribute to quicker turnarounds for you business.
Competitive Manufacturing Rates
China's CNC machining services are often very affordable. Many CNC machining companies are available which drives down manufacturing costs and makes them more competitive. China's CNC machining service providers offer competitive pricing because of lower labor and material costs.
Better Supply Chain and Logistics
While machining options are readily available in countries near China, the best results can still be achieved by Chinese companies. Because CNC machining companies are more established in China, they can offer better logistics and supply chains.
Low labor costs
Low labor costs are one of the main reasons why CNC machining China companies are so popular. Many CNC machining operations in China are automated by Chinese companies. Robotic automation has made manufacturing more efficient by reducing the need to use human input. This allows for lower labor costs and ensures high quality results.
You can expand your business by finding a reliable CNC machining China supplier. These are some tips to help you select the right CNC machining partner.
Certificates
Checking the certifications of custom manufacturing and rapid prototyping companies is a great way to determine their credibility. You can determine if the capabilities of the company match your requirements. ISO certifications can help you find a skilled machining company and give you an idea about its manufacturing capabilities.
Quality and Process Control
Also, you should consider the quality control for machined parts. Verify that your supplier provides robust product testing and verification. Bar codes or serial numbers should be traceable. Also, you can request reports on testing before shipping. Also, the company must ensure proper process control and management of materials and techniques. JTC Machining, for example, is ISO9001:2015 certified and has strict 100% part inspection.
Experience and production capabilities
You must be in business for a long time before you can choose a China CNC service provider. Experiential manufacturers are better equipped to deal with any problems that might arise. Your order will be fulfilled if the company has the necessary production capabilities and equipment. Your company should have the necessary knowledge and be able to work with the materials you require.
Minimum Order Quantities (MOQ)
China CNC machine suppliers must clearly indicate their minimum order quantity. This will be your initial investment. It will also create a lower barrier to entry without having to spend much on inventory. You can also perform functional and market tests on smaller batches. This will keep you from ordering large quantities of defective products. When you are developing a prototype, it is best to deal with a supplier who has a low MOQ.
Communication and Customer Services
The internet makes it easy to communicate with Chinese manufacturers. It is important to maintain good communication with suppliers before entering into a partnership. It is important to communicate with the manufacturer company and understand their communication process.
You will be able to see their customer service, response time, professionalism, and overall experience. Avoid providing unclear or incomplete information. Do not make assumptions. Ask for accurate translations if necessary.
Get Started CNC Machining Services In China
We have discussed the advantages of using a CNC machining company to produce prototypes and production parts in China. We also discussed the important factors to consider when selecting a Chinese machine shop.
All factors considered, JTC Machining's CNC machining service can be preferred. JTC Machining, an ISO-certified prototype company, is equipped with sophisticated CNC machines and parts inspection equipment. You can find a one-stop shop for machining services, including CNC milling, turning and wire EDM.
We also support production orders from one to 10,000 units, to meet your manufacturing needs. Have a project? Upload your CAD files to get an instant quote from JTC Machining. We will respond within 12 hours.
FAQ
What is the fastest way to get my parts from China?
Your production parts can be shipped from China within three days. After your design file is uploaded and all the pieces are in place, production can begin immediately. This allows for faster turnarounds.
Consider these things when ordering CNC-machined parts from China.
You must submit a technical drawing and a CAD file whenever you order CNC parts from China. This will remove ambiguity and allow for engineering communication. To prevent CNC machining companies from using or disclosing your designs, you should ask for a non-disclosure contract. To ensure a smooth operation, it is important to consider shipping times and currency conversion.
What information should you prepare in order to order CNC parts from China?
Your design files and technical drawings are the most important information you need to order CNC parts from China. You should also inform the company about your preferred shipping address.